1996 Atlantic Canada Events:
Clan Henderson Society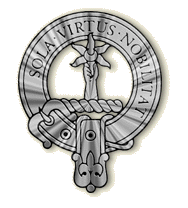 Clan Henderson Crest
Copyright applies


Gaelic Name: Mac Eanruig
             (Henry's Son)


Revisions in Progress: Please excuse temporary anomalies
---
June 21 - 23, 1996
Annual Multicultural Festival: Celebration '96

Events Plaza on the Waterfront, Dartmouth, Nova Scotia.
June 22
Clan Henderson joined Clans Campbell, Lamont, MacDonald
and Watson in taking their turn staffing a Scottish display.

---
July 1-8
Nova Scotia Tattoo
July 1
Official Opening: Nova Scotia Tattoo

July 7
Clan Henderson members from all over the eastern provinces grouped
on Sunday night, July 7th, to attended the Nova Scotia Tattoo

---
July 6
Halifax Highland Games & Festival
Organized and Hosted by the Scots: The North British Society
Wanderers Grounds, Halifax, Nova Scotia

Clan Henderson had a very busy schedule at this year's games.

Our Clan Henderson tent and display were set up and staffed
by Celeste and Jane Henderson who greeted visitors and clanspersons
with a wealth of Henderson and Scottish historical information.

Cairns Henderson was on the Games organizing committee; he spent
much of the previous two months planning and organizing the event.

Clan members Leonard and Audrey Pride were volunteers during event.
Leonard assisted Cairns, who organized and was responsible for
the heavyweight competitions, with the distances judging.
Audrey spent all day selling tickets for the refreshment venue.

---
July 19-22
New Brunswick Highland Games
Fredericton, New Brunswick
Clan Henderson will host their display on the grounds all weekend;

---
Saturday, August 3
Annual Pipers Picnic
Earltown, Colchester County, Nova Scotia
Hendersons in northern Nova Scotia will attend this significant day
on a Matheson pioneer farm in Highland Scottish Colchester County.

---
Saturday, August 10
Fergus Scottish Festival and Bell's Highland Games
Fergus, Ontario
Clan Henderson members from Atlantic Canada will attend the
The Fergus Scottish Festival and Bell's Highland Games and
participate with members from all over Canada and the USA.

Contact Clan Henderson Society: Atlantic Canada Region

Clan Henderson Contact: outside Atlantic Canada



Back to:
[Scots in New Scotland (Nova Scotia)]
[Scottish Culture & Heritage: Scotland & New Scotland]
[New Scotland (Nova Scotia)]
[Scottish Clan System]
[Scottish Clans]
[Clan Henderson Home Page]

[Credits]

Standard Disclaimer


Copyright (C) 1996 * All Rights Reserved

---
[CCN Culture & Heritage]
[Find]
[Comment]
[CCN Home]