Nova Scotia Hendersons
in Multicultural Mosaic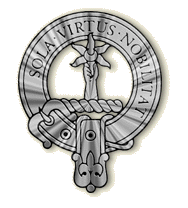 Clan Henderson Crest
Copyright applies


Gaelic Name: Mac Eanruig
             (Henry's Son)


While the United States is commonly referred to as a cultural melting pot, Canada's refrain has always been a multi-cultural mosaic: the many nationalities and religions fitting together, each retaining their distinct identity, yet at the same time contributing to the picture of Canada as a whole.
In Nova Scotia, an appreciation for this mosaic has led to several multi-cultural festivals throughout the province. The largest of these festivals, an annual event on the Dartmouth waterfront called Celebration, boasts exhibitions of the food, history, music and dance of the many nationalities represented. In 1995, the Nova Scotia Scots, Clan Henderson among them, were proud to take their turn representing our cultural heritage at Celebration '95, helping to further an appreciation of Scottish culture and heritage among the 50,000 visitors.
This year, in addition to the multi-cultural festivals, an added interest in the customs of our various cultural groups has arisen in preparation of the G-7 Economic Summit held in Halifax in June. Celebration '95 was held in conjunction with the G-7 Summit, serving as Summit Odyssey Site 21. See Scottish Role in Nova Scotia's Multicultural Mosaic
Many of the province's schools planned extensive educational programs to explore the many cultures that exist in our region. At Halifax West High School's Culture Week, Scotland was represented by Clan Henderson's Cairns Henderson and Jane Henderson who were accompanied by Janet MacKay of the Scottish Clans in Nova Scotia and President of the Clan MacKay Society. Scotland was one of more than forty nationalities present at a Culture Fair that included individual displays by each nation as well as samples of the food and music of each.
Clan Henderson and Clan MacKay (represented by Jane Henderson and Janet MacKay) also went to Gaetz Brook Junior High School to participate in a program intended to teach students more about Scottish history. Students from grades 7, 8 and 9 attended presentations which included some history of Scottish immigration to Canada as well as traditional Highland dress and an overview of modern Highland Games. The students were particularly interested in learning whether their own family connections were Scottish. Those who knew something of their own Scottish origins were proud to be able to share their knowledge with both the presenters and the class.
Nova Scotia (Latin for New Scotland) is a proud part of Canada's living mosaic of people and traditions, and those Nova Scotians of Scottish descent are proud to ensure that the Scots have in the past, and will always continue to take our place, teaching others the customs and history of our own cultural heritage.
---
Copyright (C) 1995; Jane Henderson
Published in An Canach, Newsletter of Clan Henderson Society, 1995

Contact Clan Henderson Society: Atlantic Region

Clan Henderson Contact for United States Residents



Back to:
[Scots in New Scotland (Nova Scotia)]
[Scottish Culture & Heritage: Scotland & New Scotland]
[New Scotland (Nova Scotia)]
[Scottish Clan System]
[Scottish Clans]
[Clan Henderson Home Page]

[Credits]

Standard Disclaimer


Copyright (C) 1996 * All Rights Reserved

---
[CCN Culture & Heritage]
[Find]
[Comment]
[CCN Home]