St. Margaret of Scotland
Flag of Scotland
St. Margaret of Scotland (1045-1093) was the wife of Malcolm Canmore (Malcolm III), King of Scotland.
Wars between the Normans in England and the Scottish-Saxon alliance were ongoing for 25 years when Malcolm III led an army into England in 1093. He and one of his sons were killed in the battle. Another son escaped and returned to Edinburgh to break the tragic news to his mother.
It is said that Margaret died of the shock or grief (or both) that the loss of her husband and son caused her. She died in Edinburgh Castle in 1093. St. Margaret's Chapel still stands within the Castle grounds, today. The parcel of land which was deemed to be Nova Scotia for the ceremony of "Earth and Stone," during which the Baronets of Nova Scotia received their land grants in this province, was bear St. Margaret of Scotland's Chapel.
Her sons continued her work, which contributed greatly to a golden age in Scotland for two hundred years after her death.
The Feast Day for St. Margaret of Scotland is celebrated all over Scotland on June 10th, with services at her shrine in Dunfermline Abbey and at her chapel in the south transept of St. Andrews Cathedral.
The Main Feast Day for St. Margaret of Scotland was held in Scotland on November 16th.
St. Margaret of Scotland (Anglican) Church in Halifax, Nova Scotia, carries her name.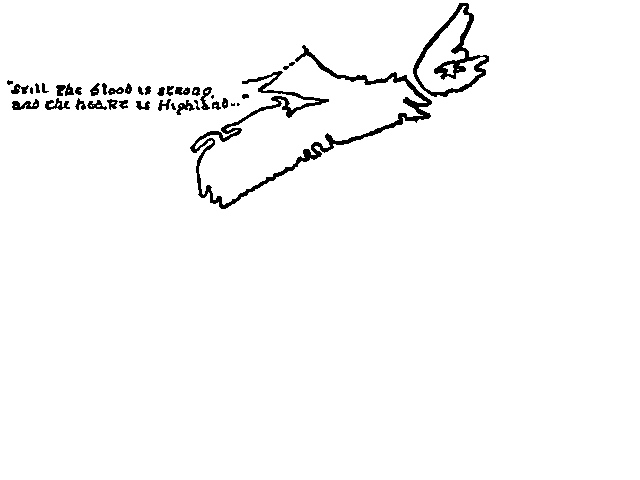 Back to:
[Scots in New Scotland (Nova Scotia)]
[Scottish Culture & Heritage: Scotland & New Scotland]
[New Scotland (Nova Scotia)]
[Scottish Clan System]
[Scottish Clan Septs]

[Credits]

Standard Disclaimer


Copyright (C) 1995 * All Rights Reserved

---
[CCN Culture & Heritage]
[Find]
[Comment]
[CCN Home]