Billiard Scene in Nova Scotia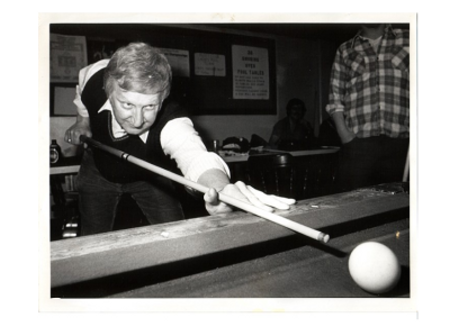 Hi my name is Arthur Durant
I am a billiards or pool as it is more commonly known, enthusiast. I would like to help to promote, foster, teach and perpetuate the art of the sport of shooting pool. To this end I would like to be able to stimulate public opinion in favour of providing the proper accomodations, adequate facilities and instructions, for teaching, practising and acquiring the skill of shooting pool. I am an IP provider for the NS Snooker page.
to see it,click on NS Snooker Page
After you get there, press left arrow key or the back arrow to return to this page.
Here is some local pool news
Joys of shooting pool.
Go to Norm Porter's Pool Page
A special thanks to Chebucto Community Net for their assistance in making this site possible.
---