---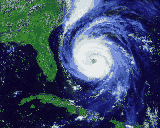 "All the technique in the world




won't save you from a day of bad weather."


-Tom Waits.


---
---
This web site provides a selection of information resource links
related to both Canada and international topics of interest.

Should you have a query that is not addressed with these links,
feel free to email me at: ljdeveau@chebucto.ns.ca

Leo J. Deveau
B.A., M.Ed., MLIS.

---
---
This is a Canadian web site

based in the province of Nova Scotia .
Thank-you for visiting.
---
If you have visited this site before, please refresh your browser
to incorporate any changes that have been made to this page since your last visit.
Please do this also for subsequent pages located at this site.

©Leo J. Deveau
This site is best viewed with Safari 2.0 or Netscape 7.2 or higher

---