Word On The Street
sets attendance record!
An estimated 45,000 people came to this year's indoor Word On The Street literacy festival, up more than 5,000 from 1999, the previous best year.

Chebucto was well represented by volunteers and Board members. The day began early, with volunteers helping to move computers and equipment at 7:00 am.

Presentations promoting Chebucto Community Net and some of the many groups and businesses who are part of our online community were shown. Members of the Chebucto Community Net Board spent the day talking with festival visitors and answering their questions. There were demonstrations about the Internet and a working computer being disassembled, and Chebucto memberships available.
Presentations
These presentations are done in Microsoft PowerPoint. A PowerPoint file viewer is available free from Microsoft here: http://office.microsoft.com/Downloads/9798/Ppview97.aspx. For those unable to access these files, we also have web page versions, both graphical and text. The Chebucto Presentation requires this Windows font. Download and save it to your c:\windows\fonts folder.

Chebucto Presentation:

Neighbourhood Accounts Presentation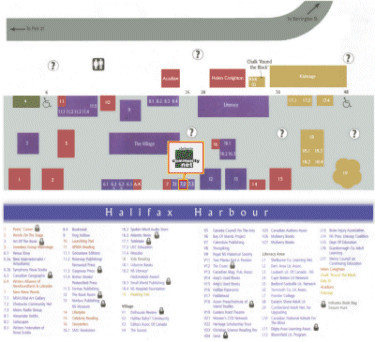 The Word on the Street fair promotes books, literacy and learning in cities across Canada. Chebucto Community Net has been part of the celebration for the last three years, celebrating our 5th birthday in our own tent two years ago and getting rained out last year. In no small part because of the festival's history with inclement weather, it was held indoors at Pier 20 this year instead of out in the open on Spring Garden Road. Of course, this year the weather was flawlessly sunny.