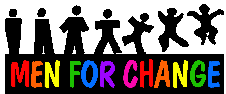 Understanding Violence in Relationships
WHAT IS VIOLENCE IN RELATIONSHIPS?
Violence against women refers to physical or psychological violence by a male towards his partner. You do not have to be married to be a batterer or a victim. You may be in a boyfriend/girlfriend relationship. Being a victim of violence can include one or more of the following:
Physical Abuse: Slapping, kicking, hitting, hair pulling, spitting, biting, pushing, shoving, beating with weapons and murder.
Sexual Abuse: forced or coerced sex, unwanted touching, sexual accusations, unwanted sexual acts.
Emotional Abuse: extreme possessiveness and jealousy, name calling, put downs, manipulation and control, isolation from friends and family, threats of suicide, threats against your life or to harm loved ones and pets, destruction of property.
STATISTICS ON VIOLENCE IN RELATIONSHIPS
| | |
| --- | --- |
| | At least one out of ten women in Canada is battered by her partner. |
| | 85% of all sexual assaults of teenagers occur between people who know each other. |
| | At least one in nine high school students report involvement in an abusive relationship. |
WHY DO MALES USE VIOLENCE AGAINST FEMALES ?
Because they...
| | |
| --- | --- |
| | have learned this behaviour in their family of origin (75% of batterers have witnessed their father assault their mother). |
| | try to maintain a tough macho image reinforced by society and the media. |
| | believe it is an appropriate expression of male power and control. |
| | have low self esteem and want their partner to remain dependent on them. |
| | know there are few, if any consequences for violent acts. |
WHY DO FEMALES APPEAR TO ACCEPT VIOLENCE IN RELATIONSHIPS ?
Because they...
| | |
| --- | --- |
| | want their relationships to work and hope their boyfriends will change. |
| | fear their boyfriend will hurt them or seek revenge. |
| | feel guilt or shame. |
| | see no other alternative, unaware help is available. |
| | believe their boyfriends need them. |
| | have no social or personal supports. |
| | a partner who is occassionally violent is better than no partner at all. |
| | believe that the violence is normal. |
| | think the violence will go away after they get married or have children. |
People in Healthy Relationships:
| | |
| --- | --- |
| | spend time together and time apart, |
| | trust each other, |
| | respect their mutual choices a nd differences |
| | are sensitive to each others feelings, |
| | are friends, |
| | have common interests, |
| | communicate their feelings honestly and openly. |