[Empty Mirrors Home Page]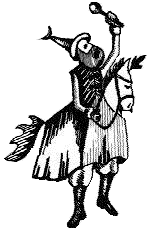 Polish Folk Resources
---
[Folkloric Ensembles]
[Folkloric Resources]
[Cultural Resources]
[Polish Organizations]
[Commercial Organizations]
[Usenet Groups]
We have compiled the following are links to electronic resources related to Polish Folk Culture. Additions and suggestions to this list are always welcomed!
Photographs of the
Pomorze Polish Folkdance Ensemble.
Taniec z Rzeszowa.
Franciszek Bachleda Ksiedzulorz,
Sheilagh Hunt & Krzysztof Majka.
---
Polish Folk Costumes selected as Polish Site of the Month!
Feedback on and additions to this list are encouraged. Please EMail us with additions and suggestions!