The Illuminated Life of Maud Lewis


---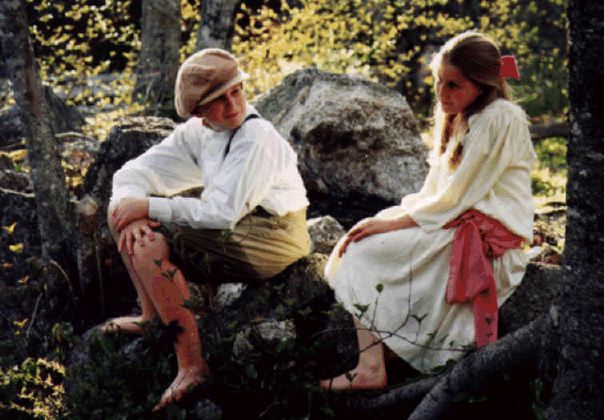 The Illuminated Life of Maud Lewis, co-produced by Triad Film Productions and the National Film Board, Documentary East Studio is a film which vibrantly chronicles the life of one of Nova Scotia's most revered folk artists.
In her lifetime Maud Lewis (1903-1970) was already recognized as a remarkable talent, a painter with a unique and joyful vision of rural Nova Scotia -- its beauty, charm, culture, toil and travails. Since her death her art has received increasing critical and public acclaim and she is now acknowledged as an outstanding folk artist whose naive and untutored style reveals a wealth of human and natural beauty. Yet the joyful simplicity of her paintings belied a life of hardship, handicaps, pain and poverty.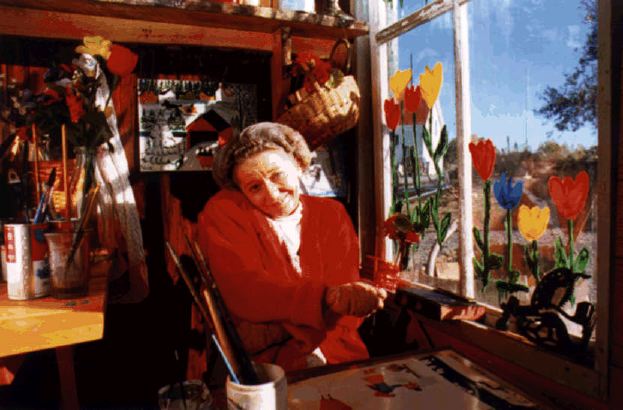 Maud Dowley was a shy, sensitive girl born with multiple birth defects near Yarmouth. She lived much of her life there, later moving to Marshalltown, a tiny community near Digby where she met and married Everett Lewis. Although her married years were spent in a tiny shack without electricity, running water or indoor plumbing, and although she was afflicted with increasingly painful physical disabilities, she nevertheless transcended the material circumstances of her life with a rich outpouring of bright, evocative paintings. In the one-room house where she lived for 32 years, with cardboard or particleboard as a canvas, household and marine paints for her sardine-tin palette, she painted radiant and joyful pictures, rich in their representation of rural life in Nova Scotia.
The Illuminated Life of Maud Lewis vividly captures the stark contrasts of Maud Lewis' life through an artful combination of documentary footage, dramatic recreation, interviews with people who knew her and evocative footage of many of her paintings. There is humorous and incisive footage drawn from a 1965 CBC Telescope program on Maud and Everett. Actors Phyllis Essex-Fraser and Ken Mahr bring to vivid life many scenes from their lives in the hauntingly beautiful rural landscapes of the Nova Scotia of the 1930's and 40's. Speaking of the film, director d'Entremont said:
"It was very important for us, in making the film, to represent the life of Maud Lewis faithfully. To reveal both the joyful and transformative aspects of her art as well as the darker and more difficult aspects of her life, so that audiences could see for themselves the fabric of her life and could draw their own conclusions."
The Illuminated Life of Maud Lewis leads viewers through a fascinating and troubling biography, rich both in beauty and in unanswered questions. Ultimately everyone will have to decide for themselves what to make of the life of Maud Lewis.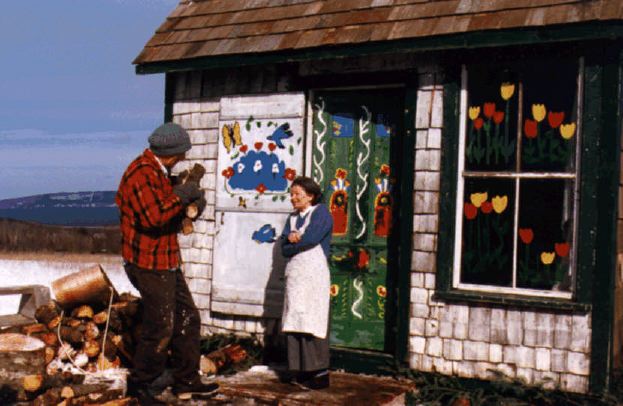 Much of the dramatic film footage was shot near Bear River, a mere stones' throw from Marshalltown, and the crew constructed a faithful replica of the tiny (12.5' x 13') house where Maud and Everett lived. Also lovingly recreated were scenes from Maud's childhood in South Ohio in the early years of this century with Amy Berry playing Maud Dowley and Peter Berry as her brother Charles. The film is directed by Peter d'Entremont, produced by Sally Bochner, Don Haig, Peter d'Entremont, Michael Mahoney, Kent Martin, and Christopher Zimmer and was written by author Lance Woolaver.
The Illuminated Life of Maud Lewis was shown across Canada in October, 1998 on Vision TV. Triad acknowledges the generous assistance of the National Film Board, Vision TV, the Nova Scotia Film Development Corporation and the Maritime Telegraph & Telphone New Media, Culture & Information Fund in the production of this film.
For further information check the NFB's The Illuminated Life of Maud Lewis page.
---