Welcome to my personal homepage, online since the Summer of 1995! This is a forum for me to share something of myself with the world, and it includes some photographs, examples of my work, and links to some of my favourite websites.
Please direct all comments, suggestions, and additions to me at jhd@interbaun.com.
---
About Me...
Some of my Paternal ancestors are listed on the Davidson family genealogy page (1740-1978).
I went to High School at Armbrae Academy in Halifax, Nova Scotia.
I started my post-secondary education at Dalhousie University, where I completed undergraduate degrees in Business and Law. I then received a Masters degree in Library and Information Studies from the University of Alberta.
I am currently employed with the Government of Alberta, and I am living in Calgary.
---
Video Games
I am interested in Classic video games, and I also collect games for the original Sony PlayStation. I have a modest collection of PlayStation demo CDs.
I have reviewed some games for this system.
Some notes on the Commanding Player joystick controller for the original PlayStation.
I have compiled a list of Classic Arcade Games included in the various compilations and collections for the PlaySation 2.
Some information on the Power Player model Famiclone.
Many websites provide access to digital copies of video game and computer magazines, mostly from the 1980s and 1990s.
---
Photographs
My growing collection of Canadian Architectural Photos.
Some photographs of various Memorial and Biographical Plaques and Monuments located across Canada.
My MLIS graduation picture (2000) and a more recent picture of me in my (former) office.
My Parents and me at their 2005 Anniversary party.
Here is a picture of my former home (1998-2000), Pembina Hall, the former graduate student residence at the University of Alberta. Unfortunately, as of August 2005, it was converted into office space, and after about 92 years, it ceased to be a residence.
I grew up in this house in Halifax.
My Father's monument in Fernhill Cemetery, Saint John, New Brunswick (2008).
---
Miscellaneous Papers and Projects
Many years ago, I wrote Great Expectations: The Loyalist Experiment of Shelburne, Nova Scotia (1992) for an undergraduate Canadian History class.
As part of my previous job, I was the editor for the publication Aboriginal Archival Records at the Provincial Archives of Alberta: An Annotated Guide. (2007)
A partial list of burials in the Fort Edmonton Cemetery, 1819-1871, based upon the monument at the site.
Some Ontario burials as extracted from Published Court Decisions.
I once compiled a partial index to Byte (1981-1990) and PC Magazine (1986-1987). The articles indexed mostly concern Turbo Pascal programming and 8086 assembly language (and some other topics that interested me at the time).
Library and Information Studies Papers
For an assignment in Library School, I prepared this biography of famous American librarian Charles A. Cutter (1998).
My MLIS Capping Exercise: Canadian Archival Legislation: A World of Diversity (2000).
Note that this paper no longer accurately reflects the current state of the law in most jurisdictions. It is not being updated or revised.
I am very interested in the role of libraries (and especially law libraries) in providing public access to legal information. I completed a major research project on this topic: Self-Represented Litigants and the University of Alberta Law Library (2000).
My analysis of Copyright and Digitial Libraries (2000).
Some of the Genealogy-related articles that I have written:
---
Some of my favourite websites:
Wow Jobs (Canadian jobs meta-search site)
Free Canadian History Publications Online
Faded Page has digitized The Chronicles of Canada, a comprehensive history of Canada in 32 volumes, published between 1900 and 1905, and The Works of Harold Adams Innis. He primarily wrote about economics and (Canadian) economic history; there are 9 volumes, published between 1923 and 1950.
The recently established Athabasca University Press has made the bold decision to release all of its scholarly publications online for free. The selection is steadily growing. The publisher's focus is mainly on Western and Northern Canada.
Several Canadian academic history-related journals have begun making their backfile available online for free (usually reserving the most recent issues for members only):
These titles include the Journal of the Canadian Historical Association (and its predecessors), 1922-present. This focus is mainly, but not exclusively, on Canadian history.
The Canadian Historical Association has also made available some 64 booklets discussing various topics relating to Canadian history.
Canada's History Archive hosts The Beaver (which was renamed to Canada's History Magazine in 2010) for the years 1920 through 2012.
Despite the name, the journal Labour / Le Travail frequently includes articles on gender issues and broader social history themes. Back issues are available online from 1976 onwards.
Social History / Histoire Sociale is a Canadian journal that also includes some European and American history articles. Issues are freely available online for 1968 - present.
The Atlantic Canada regional history journal Acadiensis has made available its complete backfile, commencing in 1971.
Back issues of Dalhousie Review are available online (1921-2011). This journal includes many Nova Scotia-related history articles, especially before about the mid-1960s.
The Journal of New Brunswick Studies is available from 2010 to the present. While not an historical journal, it often publishes historical articles.
The journal Ontario History is freely available from 2005 onwards.
Its predecessor, Papers and Records, Ontario Historical Society is also available for the years 1899 to 1915.
The Association of Canadian Archivists has also made avilable the backfile of its journal Archivaria, 1975-present. This journal includes some articles on various aspects of Canadian history, especially in the older issues.
Material Culture Review also includes some articles on Canadian history-related topics. It is freely available online from 1976 onwards.
The London Journal of Canadian Studies only has a few issues online (2014-present), but there is a strong emphasis on historical articles in those issues.
While it is not Canadian, the journal Business and Economic History is available online (1962-1999). It is succeeded by Business and Economic History On-Line (2003-present). The similarly-themed Essays in Economic & Business History is open-access from 1999 to the present. It is mostly, but not entirely, American in focus.
The journal Maine History (1969-2017) includes numerous articles that relate to the adjacent provinces of New Brunswick and Quebec.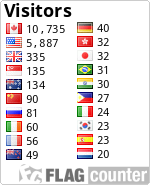 ---
Last Modified: July 3, 2021