The Anglican Church Women (ACW) has the following statement as its purpose: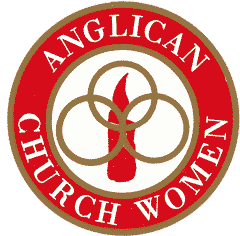 "To unite all women of the Diocese in a fellowship of
worship, study and offering, with the aim of deepening and
strengthening their individual spiritual lives and of awaking a greater desire for Christian service in the parish,
community and world."
The women of the Church of Saint Andrew take seriously their baptismal covenant to serve God both within the church and outside. Our work and fellowship is grounded in a desire to serve the Parish, to help the community through outreach and to deepen our own spiritual lives. All these efforts are supported and encouraged by our families for whom we are truly thankful.
We work to meet the expectations of our "statement of purpose" through projects and programs in the following areas:
WITHIN THE PARISH – We do a variety of fundraising events such as the Chowder Luncheons, Spring Tea & Sale, Fall Bake Sale and catering for a number of functions. Over the past several years, much of our fundraising has been for a much needed kitchen, which is now nearing completion. We give thanks to God for all who have been involved.
OUTREACH – supporting a number of organizations such as:
Burnside Women's Correctional Institution by providing Christmas gift bags filled with a number of items.
Alice Housing, a second stage housing for women and their children fleeing abusive situations.
Phoenix House for Youth, in Halifax which provides shelter and nutritious snacks for youth who are on the street.
Mission to Seafarers, at Christmas shoeboxes are filled with goodies for seafarers.
Ocean View Manor - Each year a Christmas gift is given to a resident.
NS Board ACW – each year we contribute to a project chosen by the Board, either within Canada or the world.
PROGRAM – Several times a year, our Program Chair organizes opportunities for fellowship where we share laughs, learn and have lots of fun together. Yes, we do have fun together!
FELLOWSHIP - is an important part of every gathering of our group. In June we usually enjoy a dinner out together and in December we have a Christmas Party and Auction. Over the past several years, funds raised at the Auction have gone to various local charities.
Come join us as we work together to fulfill the stated ACW Purpose. We generally meet on the first Monday of the month, with the exception of July and August when we do not meet. Watch the Church Bulletin for announcements of ACW activities and the dates and times of upcoming meetings or contact the Parish Office at 462-1818 who will put you in touch with our President.

"Jesus said, "Come and See." We invite you to "come and see" and think about becoming a part of this wonderful, loving and caring community of women at the Church of Saint Andrew, Cole Harbour. We would love to have you as part of our group.
"Alone we can do so little; together we can do so much."
Author, Helen Keller