The Church of Saint Andrew Mother's Union are women who are especially concerned with all that strengthens and preserves marriage and Christian family life. We belong to a worldwide organization and through prayers and

fellowship uphold the purposes and objectives of the Mother's Union. Joining the Mother's Union will enhance your journey through family life. The Mother's Union meet the first Tuesday of each month at 7:30 p.m. We attend a Semi-annual Diocesan Rally each Spring and Fall. All are welcome. We laugh, share, and support each other, your talents and fresh ideas are welcome.
As one of their many outreach programs, the Mother's Union has spearheaded a Blessing of Blankets project which gathers knit and crocheted squares made by members of the parish and sews them into blankets. These are distributed to the homeless and needy through Adsum House, Metro Turning Point and The Salvation Army.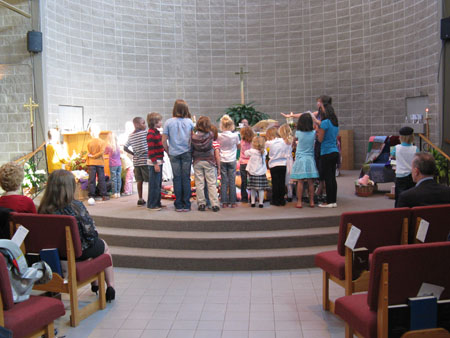 The Blanket program has grown to the point that 24 blankets were blessed by Rev. Katherine assisted by the children. We are grateful for the opportunity to outreach to those who will find comfort and solace from these blankets.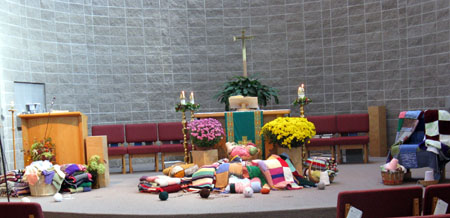 For more information, please contact Laurie Eakin or Debbie Fice through the parish office at 462-1818.